Experienced, Passionate Programmers Who Love to Teach
Excellent instructors are the backbone of any educational institution. At Fullstack Academy, we hold ourselves to the highest standards for educational quality, and that all starts with our teaching staff. Every instructor at Fullstack has several years of programming experience, ranging from 2-20+ years. All instructors also have prior teaching experience, whether in formal settings, like the traditional classroom, or through mentorship while working in senior software engineering roles.
Teaching at Fullstack involves more than giving in-depth lectures and workshop review presentations. Instructors also conduct personalized code reviews of student projects, hold 1-on-1 office hour sessions to mentor students, research/develop new parts of our ever-evolving curriculum, and write code for Fullstack's educational software.
Instructor Omri Bernstein teaches a class of junior cohort students
Ashi Mysore
Instructor
Ashi's first exposure to code was on her family's Commodore 64 when she was six years old. After studying computer science and writing at University of Colorado Boulder, she worked on software at the National Oceanic and Atmospheric Administration (NOAA) and then Google. Although a skilled professional, Ashi's passion is teaching. She has taught at multiple bootcamps and especially enjoys pair-programming with students.
Cassio Zen
Instructor
Cássio started programming 20 years ago with a Sinclair Spectrum and has since built a career as software engineer and technical manager in Brazil and USA. He has developed and contributed to projects for major brands such as Microsoft, Coca-Cola, Unilever, and HSBC, among others. He is the author of "Aprendendo Ruby on Rails" (2009, Clube de Autores) and "Pro React" (2016, Apress).
Connie Lee
Instructor
Connie studied Cognitive Science at the University of California, San Diego — neurobiology, cognition, and other fun things. She discovered the joys of programming through a data modeling & analysis class in college. After graduating, Connie continued to explore coding on her own, and eventually ended up in Fullstack's first Chicago cohort. Her desire to keep learning and help her classmates led her to stay on as a teaching fellow, and then full-time instructor.
Corey Greenwald
Instructor
Corey's programming career began in middle school with video game development. In college, he pursued interests in both neuroscience and programming by joining a machine learning laboratory. After beginning his Ph.D. in Neuroscience at Lehigh University, Corey made the decision to leave and become a professional software engineer. After attending Fullstack Academy in order to update his programming skill set, he worked as a developer at both Rolling Stone and UsWeekly magazines, and has now returned to Fullstack Academy to pursue his passion for teaching.
Craig Kochis
Instructor
A University of Washington and Y-Combinator alumnus, Craig is fluent in multiple programming languages and tech in general. After gaining industry experience in Seattle, Craig served as the founder and CTO of a couple startups in the Bay Area before moving to New York to take on a Solutions Engineer role at Facebook. Craig is now a Senior Software Engineer at Bonobos by day and Flex Immersive instructor by night. Programming is his passion, and he's thrilled to pay it back to his students.
Daniel Sohval
Instructor
Dan got his first taste of web development while editing his band's Myspace page in high school. After graduating from Vassar College, Dan taught English in South Korea via a Fulbright Teaching Fellowship. He continued his journey working as a developer at a virtual-reality start-up before joining the Fullstack academic team. Dan loves empowering students with JavaScript, almost as much as he loves writing short biographical blurbs!
David Yang
Instructor
David has an undergraduate degree with a double major in computer science and electrical engineering. He's been programming since age 7, when he wrote his first line of C, and hasn't stopped throughout his educational and professional career. Beyond his extensive coding experience, David mentored developers while working in senior engineering roles at Gilt, BrightWire, and RecycleBank. He is also an adjunct professor at Columbia University and has taught programming to hundreds more students through his startup venture, MBA Code School.
Emily Intersimone
Instructor
Although Emily built her first websites while she was in junior high, she spent several years as a full-time musician before returning to web development as a member of Grace Hopper Academy's inaugural cohort. She then stayed on as a Teaching Fellow, and is now an Instructor. She is consistently inspired by Grace Hopper students' creativity and intelligence.
Eric Katz
Instructor
Eric brings a wealth of programming and teaching experience to Fullstack. Eric has a degree from the Massachusetts Institute of Technology (MIT) and over 15 years of professional experience as a software engineer, at companies like IBM and iCapital Network. Eric has also taught web development at New York University for over 10 years.
Gabriel Lebec
Instructor
Gabriel is primarily a self taught programmer, writing his first line of code in QBasic at age 12. From there, he taught himself the fundamentals of C and studied C++ while studying at Georgetown. After college, Gabriel explored more modern programming languages as a freelance developer, and after a stint in the medical research industry, returned to his programming roots by attending Fullstack Academy. Gabriel became a Teaching Fellow after graduating Fullstack, and then an Instructor. In addition to his long-standing coding background, Gabriel has teaching experience as a trainer of medical technicians and as a teaching assistant in upper-level life science classes.
Geoff Bass
Instructor
Geoff started programming as a freshman in high school by taking classes in Visual Basic and Java, then discovered his love of teaching while tutoring classmates in statistics at the University of Pennsylvania. After graduating, he worked in the tutoring and test prep industry for several years, where he tutored a wide range of subjects, trained other tutors, and developed curriculum. Along the way, Geoff rediscovered the joy of coding and enrolled in Fullstack Academy as a student. He then went through Fullstack's fellowship program before becoming an instructor, and feels incredibly lucky to be working at the intersection of his passions for technology and education every day.
Karen Macpherson
Instructor
Karen's first love was biological systems and right out of college studied stem cells in fat tissue. She originally used code to analyze and simulate her lab data and automate her workflow, but ended up enjoying tinkering with her scripts more than her lab work! Following this revelation, Karen moved to NYC and enrolled in Fullstack Academy as a student. She later was accepted into Fullstack's Fellowship program where she discovered a love of teaching, leading her to her current instructor position.
Kate Humphrey
Instructor
Kate discovered coding as a freshman at UT-Austin, which prompted a change of major to Management Information Systems. Her desire to teach began as a TA for technical courses during her undergraduate career. Kate worked as a Technology and Marketing Consultant before shifting back toward more technical fields. After successfully graduating Fullstack Academy herself, she was a Teaching Fellow prior to becoming an Instructor.
Nimit Maru
Instructor
Nimit has programmed throughout his life, as a student majoring in CS & EE, as an entrepreneur, and as a professional developer. Nimit's teaching experience includes mentoring junior developers while at Yahoo!, leading the engineering team at Bloomspot, and teaching business school students to code at The Wharton School, his alma mater, among others.
Omri Bernstein
Instructor
Omri's love for programming started way back in 2005. In college, he focused on artificial intelligence and quantum computing. Omri was a TA for both technical and non-technical courses during his undergraduate studies, and prior to joining Fullstack, he worked as a freelance software developer.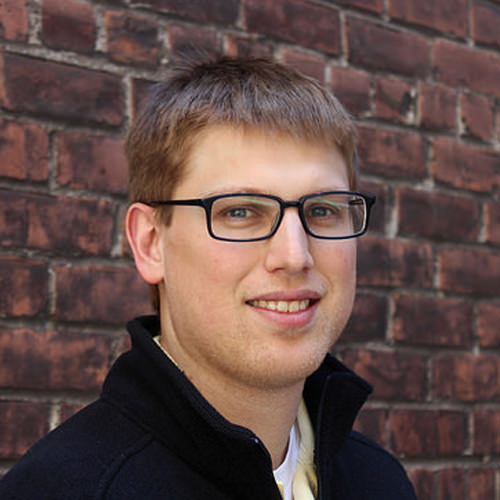 Scott D'Alessandro
Instructor
Scott has had a life-long passion for teaching and technology and previously founded a technology training company. After selling his company, Scott further pursued his interest in tech as a student in Fullstack's very first cohort. Upon graduating at the top of his class, he was recruited as Fullstack's first teaching fellow, and then as an instructor. Scott brings deep teaching and mentoring experience to Fullstack, and he currently runs the Foundations pre-course in addition to developing for Fullstack's educational software.
Are you a programmer who loves to teach?
We're always looking for great people to join the instructional team. Join Fullstack and help change tech education.
Careers at Fullstack